Prize Selection
This month's prize offerings include our most favorite kitchen helpers, available at an unprecedented discounted rate for purchase on Amazon, with the added perk of free shipping for Prime members.
10-Piece Reusable Storage Bags
Discover DI ORO Reusable Food Storage Bags: eco-friendly, money-saving, and BPA-free. Keep food fresh with a secure seal. Effortlessly organize with Easy Lock Technology. The set includes 2-gallon, 4 sandwich, and 4 snack bags. Versatile for makeup and travel. Remember, not microwave or dishwasher safe. Enjoy peace of mind with the Forever Warranty! Make a lasting impact on the environment with DI ORO Reusable Food Storage Bags!
Instant 64% Savings on Amazon >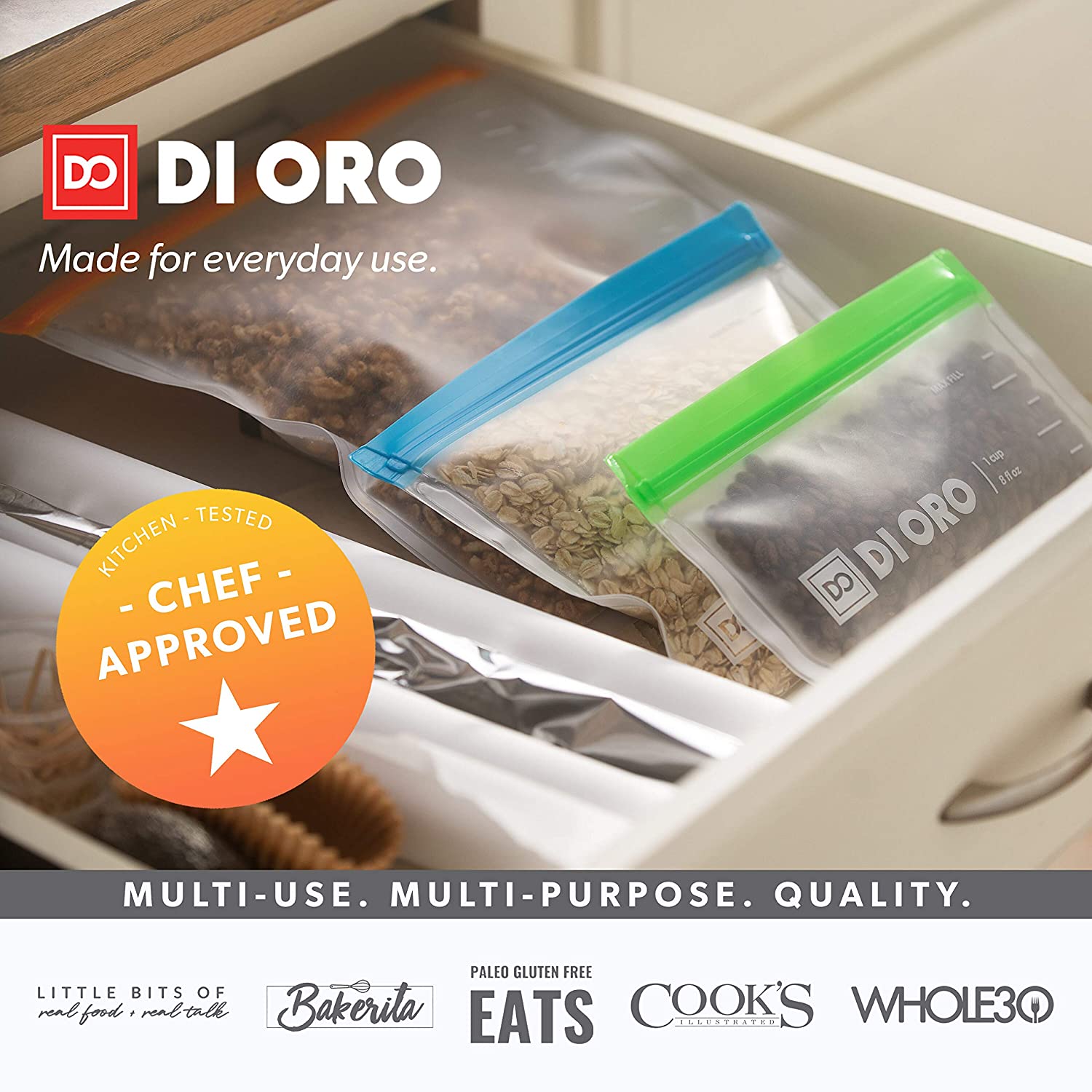 Pro Series Offset Kitchen Scissors
Discover the All-New Pro Series Offset Kitchen Scissors (9"). Crafted with surgical-grade stainless steel blades, rust-resistant and razor-sharp with micro-serrations for a secure grip. Easily separate the blades for cleaning, dishwasher-safe for safe food prep. Customize tension with the adjustable pivot screw and enjoy the comfortable grip. Backed by our Forever Warranty and outstanding customer service. DI ORO brings lasting quality to your kitchen!
Instant 33% Savings on Amazon >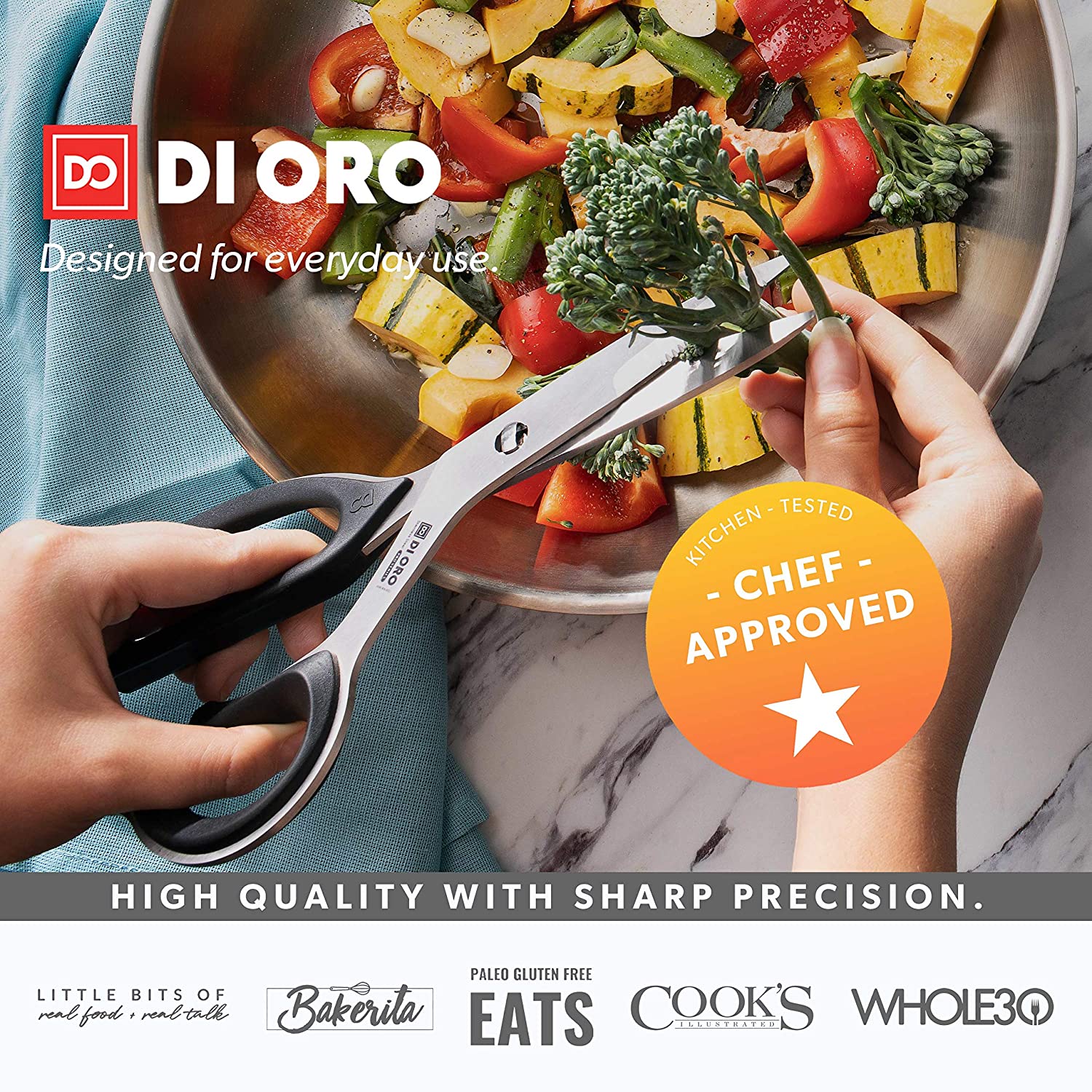 Silicone Roll Up Dish Drying Rack
Streamline your kitchen with the DI ORO Roll-Up Silicone Dish Drying Rack 17"x13"! Versatile and clutter-free, it dries dishes, holds hot cookware, and functions as a colander for washing fruits and vegetables. Crafted from food-grade silicone, it safeguards your cookware, won't rust, and lasts longer than stainless steel racks. Heat-resistant up to 460°F with a strong stainless steel core capable of holding 30 lbs. Enjoy peace of mind with advanced non-slip technology, easy cleaning, and our Forever Warranty. Simplify your kitchen experience with DI ORO!
Instant 48% Off On Amazon >