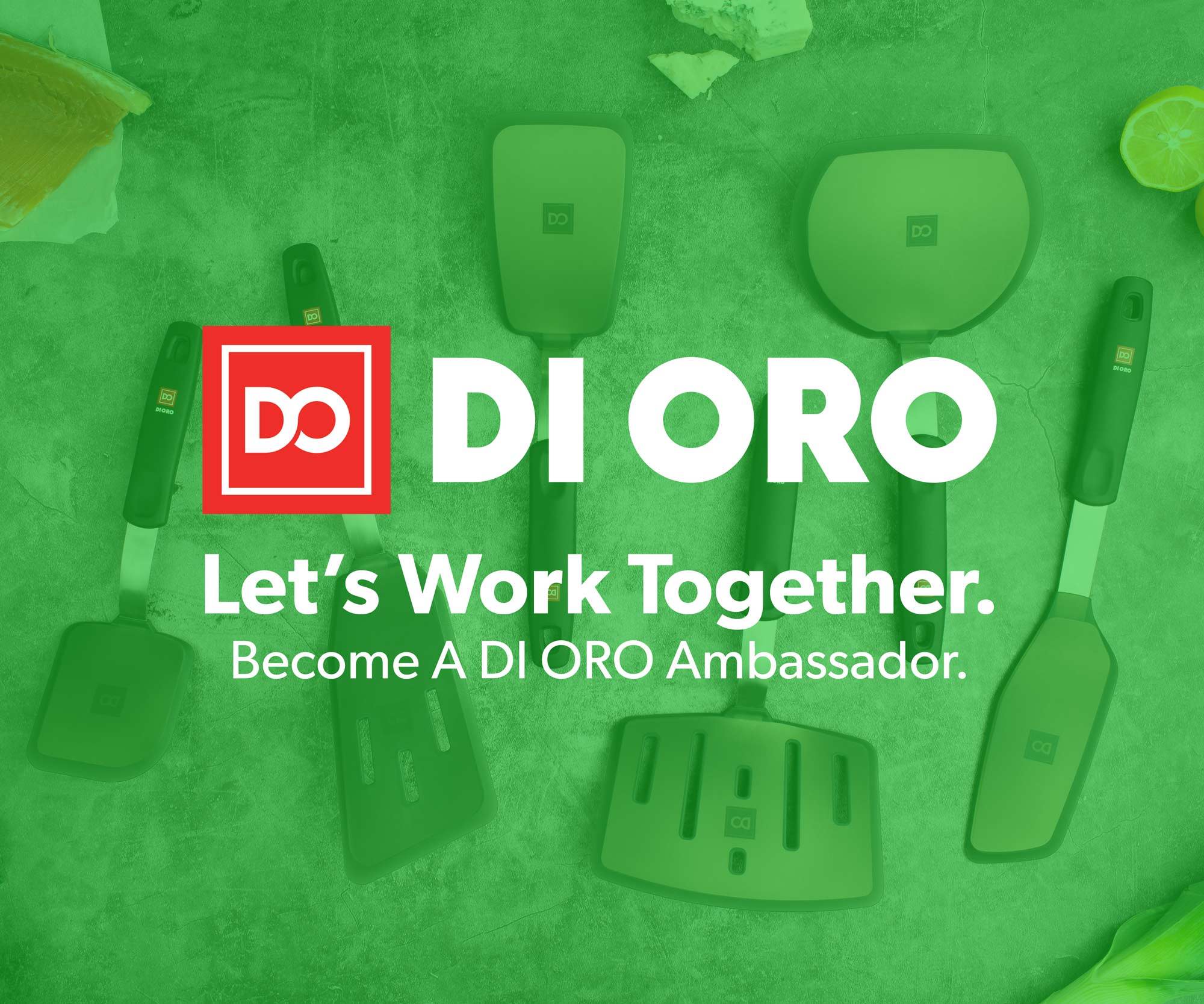 Become an ambassador with us and start earning! We are always looking to establish new relationships with those who love our brand and love what we do. If you are someone that enjoys cooking, loves writing recipes, and would like to offer DI ORO products and special discounts to your followers, then let's connect! We are opportunists that want to see you do well. Please submit a form below to get in touch with us
DI ORO
Thoughtfully Designed For Everyday Use.
As a DI ORO Ambassador, you will get first access to new products and deals before anybody else. We also use a third party service called Lead Dyno that allows you to login, track and see your sales and progress all from your personal backend dashboard.
Many businesses offer smaller commission rates for their affiliates and ambassadors ranging from 3-5% of sales made by you.
Our commission rate is 10%
and we work with you to make sure you are happy and seeing success with us.
Not only is our commission rate more than double of what Amazon and other businesses offer, but we are also willing to help you along the way with services such as: your very own subpage, photos, content, occasional paid advertising and giveaways for you and your followers.